The NFT (Non-Fungible Token) market has exploded in 2021. One of the important applications of NFTs can be found in the field of gaming. These NFT-based games are called Play-to-earn applications. With the rise of blockchain, these games offer a unique gaming experience where players can own and trade unique digital objects.
In 2023, the market for NFT games is thriving as never before, and it can be hard to know where to start. In fact, here we're going to present you with the 4 best NFT games to check out this year.
AXIE INFINITY
This is the first game in fact to surpass 1 billion in sales with an NFT having been sold at 300 ETH! That's the potential of this game and others like it. There are over 250,000 active users every day!
With over 2.8 million active players per day, this play-to-earn game offers a unique gaming experience that will allow you to earn AXS chips while playing. But that's not all, as these chips can also be used to participate in the governance of the platform. As a player, you will be tasked with purchasing and breeding three digital creatures called Axies to evolve and create generations with unique characteristics.
THE SANDBOX
This community platform offers players the ability to create their own voxel assets, monetize them and integrate them into unique games. With 166,464 LANDS available, players can develop their personal metaverse and host games, build homes, and even develop multiplayer experiences.
Battle Infinity
Battle Infinity is a decentralized, blockchain-based P2E fantasy league game integrated with the Metaverse. Accessible worldwide, Battle Infinity allows players to build their own virtual sports team and compete against others. This, in order to collect all the points and climb the rankings. With the native IBAT token, players can upgrade their avatars by purchasing accessories on the IBAT Battle Market.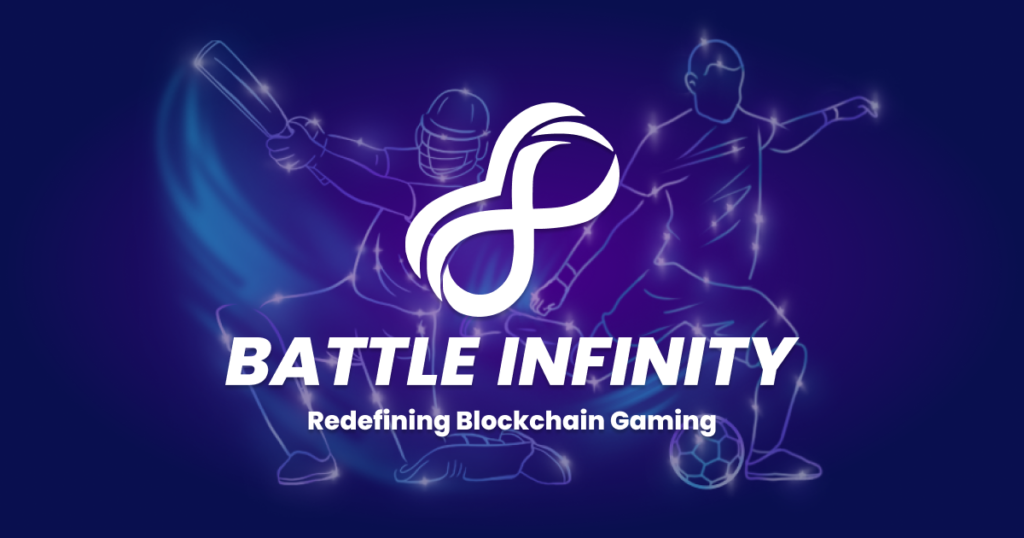 SORARE ( NFT Soccer game)
Sorare, the perfect NFT soccer game for football fans, invites you to enjoy a unique gaming experience.
Interesting fact about Sorare: the player cards follow the real life value of players. If a player becomes a sensation and gains popularity in the soccer industry, his card will reflect his rating.
The cards are officially licensed and you will certainly find the cards of your favorite players. Soccer and crypto go hand in hand as Sorare can attest, as it continues to grow its user base.