Bitnob's integration with the M-Pesa network now allows over 50 million Kenyans to quickly transfer and receive bitcoin payments using Lightning from their phones.
Kenya is also at the forefront of blockchain development despite the fact that bitcoin has not yet been legalized there. In terms of global adoption, Kenya ranks among the best. According to Chainalysis, the country ranks fifth globally and first on the continent with crypto transactions exceeding US$55 million.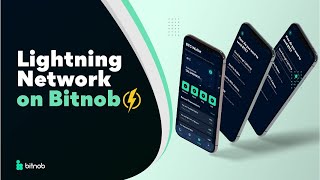 Access to Bitcoin and Lightning payments
Thus, in July, the United Nations Conference on Trade and Development (UNCTAD) revealed that 4.25 million Kenyans, or 8.5 percent of the local population, own cryptocurrencies.
Recognizing this strong interest in digital assets, Safaricom developed M-PESA ("M" = mobile and "Pesa" = money, in Swahili) in 2007. M-PESA presents itself as a fast and reliable payment system. It suggests Kenyans have easy access to bitcoin and other decentralized currencies.
M-PESA has quickly become a platform where one can buy BTC, and make withdrawals of cryptos in Kenya.
Bitnob, on the other hand, is well known for its bitcoin savings feature. It allows users to automatically save in bitcoins using the average dollar cost strategy. Kenyans will be able to keep their bitcoin for three, six or twelve months, depending on their preference.
Indeed, thanks to M-PESA and Bitnob, 50 MILLION users in Kenya now have access to Bitcoin and Lightning payments.
This is a great feature that allows Kenyans to choose how they want to get their bitcoins. With this tool, Kenyans can easily receive bitcoin directly into their btc wallet, dollar wallet or a combination of both.