Luxury house Gucci continues to embrace blockchain and the web3; it's about to take another step forward by inaugurating cryptocurrency payments at several of its physical retail outlets.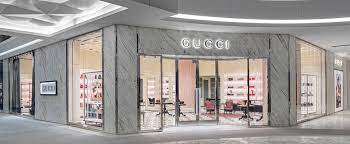 Image Source : Gucci
According to an article from Vogue Business, Gucci will start accepting cryptocurrency payments in its physical stores.
A natural progression
More exactly, by the end of the month, Gucci customers will be able to pay in cryptos in selected stores in the United States. And after this pilot, the brand is reportedly planning to expand these crypto payments across all of the stores it directly controls in North America.
These include stores in New York (Wooster Street ), Los Angeles (Rodeo Drive), Miami (Design District), Atlanta (Phipps Plaza) and Las Vegas (The Shops at Crystals), this service will allow payments to be received in a dozen different currencies, namely Bitcoin, Bitcoin Cash, Ethereum, Wrapped Bitcoin, Litecoin, Shiba Inu, Dogecoin as well as "five stablecoins indexed to the U.S. dollar," Gucci says.
These payments in the stores will be made via a QR code that can be emailed to the customer, so that he can send the cryptos from his wallet. Marco Bizzarri, president of Gucci explained :
Gucci is always looking to embrace new technologies when they can provide an enhanced experience for our customers […] Now that we are able to integrate cryptocurrencies into our payment system, it is a natural evolution for customers to have this option.
Gucci has dived into Web3 with the sale of a first NFT in spring 2021. The Florentine label turned the tables earlier this year with the launch of a full NFT collection in collaboration with artist Superplastic, whose tokens now sell for a minimum of 3.98 ETH on the secondary market, according to OpenSea data. And more recently, in February, the company announced it was taking up residence in The Sandbox metaverse to offer "themed experiences" inspired by its Gucci Vault platform.
A growing number of companies have begun accepting virtual currencies, bringing an asset class shunned by major financial institutions just a few years ago closer to the general public.
Fashion brand Off-White, in which French luxury group LVMH took a majority stake last year, has begun accepting crypto-currencies at its flagship stores in London, Paris and Milan, Vogue Business reported in March.