Fund manager Franklin Templeton has launched a new ETF in UCITS format, offering European investors access to leading companies in the metaverse.
Franklin Templeton Investments is a securities investment firm originally founded in New York in 1947. It manages over $1.4 trillion in assets.
In July 2021, Franklin Templeton backed Galaxy Digital's $33.75 million crypto fund. In the fall, the firm opened cryptocurrency-related vacancies.
Franklin Templeton 's product will offer European investors exposure to the metaverse
This Tuesday, Franklin Templeton unveiled the "Franklin Metaverse UCITS ETF." As the name suggests, the exchange traded fund is dedicated to the metaverse.
It is a product that replicates the performance of the Solactive Global Metaverse Innovation Net Total Return Index, an index composed of global stocks of companies that have, or are expected to have, significant exposure to the metaverse and the blockchain technologies that support it. Companies deemed non-compliant with the UN Global Compact principles are excluded from the index.
These virtual worlds are likely to offer "unprecedented levels of communication", says the San Mateo-based firm, which takes as an example the latest developments of Meta (Facebook) in this area.
While still in its infancy, the metaverse has enormous potential," Franklin Templeton wrote in a press release.
The new ETF will be listed on Deutsche Börse Xetra (XETRA) on September 7 and on Borsa Italiana and the London Stock Exchange (LSE) on September 9.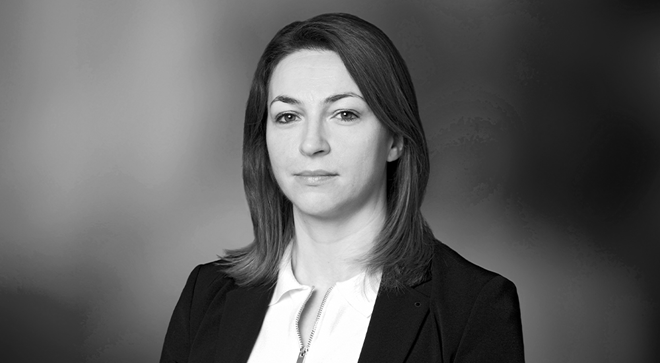 Caroline Baron, head of ETF business development at Franklin Templeton
Franklin Metaverse UCITS ETF will be listed in Spain, Italy, the UK, Austria, Denmark, Finland, France, Germany, Ireland and Sweden. It will be managed by Dina Ting, head of global index portfolio management, and Lorenzo Crosato, ETF portfolio manager at Franklin Templeton. The product will offer European investors exposure to the metaverse with a total expense ratio (TER) of 0.30%.
Dina Ting, Head of Global Index Portfolio Management, Franklin Templeton said :
Society has already experienced three foundational changes in how technology works and how it is delivered since the early 1970s. Now this exciting fourth wave is emerging, enabled by blockchain technology. Many large technology companies have already pivoted to the metaverse for their next big area of development, just as many did at the dawn of the Internet.