Schwab, Citadel Securities, Fidelity and other Wall Street firms are creating a crypto-exchange, EDX Markets. The exchange will be led by Jamil Nazarali, a former senior executive at trading giant Citadel Securities.
3 giants of traditional finance behind EDX Markets
Recently, Fidelity Investments was considering offering Bitcoin trading to its 34.4 million brokerage clients. According to a Wall Street Journal article, Fidelity is moving to expand its crypto offerings. Fidelity was the first mainstream financial firms to truly support digital currency and blockchain technology.
Indeed, mainstream and institutional finance are becoming increasingly intertwined with the new asset class of Bitcoin (BTC) and cryptos. Today, it is 3 giants of traditional finance that are supporting the launch of the new crypto-exchange platform called EDX Markets.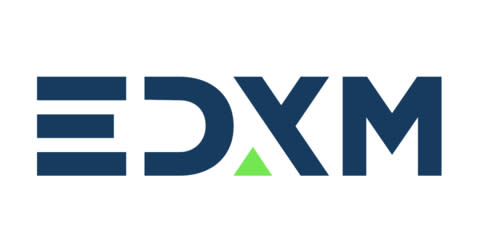 Here are the three giants :
Charles Schwab: $8.1 trillion in assets under management.
Fidelity Investments: $4.5 trillion in assets under management.
Citadel Securities: $253 billion in assets under management.
According to a press release issued this September 13, 2022, the new crypto-exchange EDX Markets (EDXM) is thus launched under the best of auspices. And, in addition to the 3 heavyweights already mentioned, two other large traditional funds will support this consortium behind EDXM, namely Paradigm and Sequoia Capital.
Thus, the crypto exchange will be led by Jamil Nazarali, former global head of business development at Citadel:
It is a privilege to lead EDXM as we build this exciting new trading ecosystem, and I am grateful for the participation, support and guidance of our consortium members. We look forward to welcoming new participants to our exchange, which will support continued trading in this important [cryptocurrency] asset class.
Jamil Nazarali, CEO of EDX Markets:
So institutional money is no longer just investing en masse in what already exists in the cryptosphere. This consortium of heavyweights is creating its own digital asset exchange platform of sorts, from scratch. EDX Markets is likely to have a big impact on the future of exchanges. The current tenors like Binance and FTX are warned.