Taking advantage of the New York Fashion Week, the German brand Puma announces its first metaverse experience on the Web. By launching this virtual universe, Puma wants to offer exclusive NFT that can be exchanged with physical sneakers in limited edition.
Major industries around the world are venturing into the Metaverse, with sports giants high on the list. As a reminder, Adidas, Nike or Decathlon in France have all taken their first steps into the world of non-fungible tokens, sometimes by associating a physical product with it.
Puma, another shoe brand, is also choosing to combine NFT and physical goods. For its debut, the company, which owns an Ethereum domain, is taking advantage of Fashion Week, currently being held in New York.
On January 11, Puma filed a trademark for various digital assets such as shoes, suits, headwear, eyewear, bags, sports equipment, visual art, toys, accessories, video game characters, avatars, etc. The brand was supposed to cover their digital sportswear project and a website for VR games.
Black Station, a 3D world that connects puma consumers with web3
Once on the site, users who are fans of the Puma brand can log in and choose an interactive digital space from three separate portals to experience exclusive, never-before-seen Puma sneakers, including the NITRO NFRNO and NITRO Fastroid sneakers that were unveiled at this year's Fashion Week in New York.
Those who have created a PUMA Nitropass NFT will be able to burn it to receive two NFTs, one of which allows you to claim physical sneakers once the Futrograde show is over.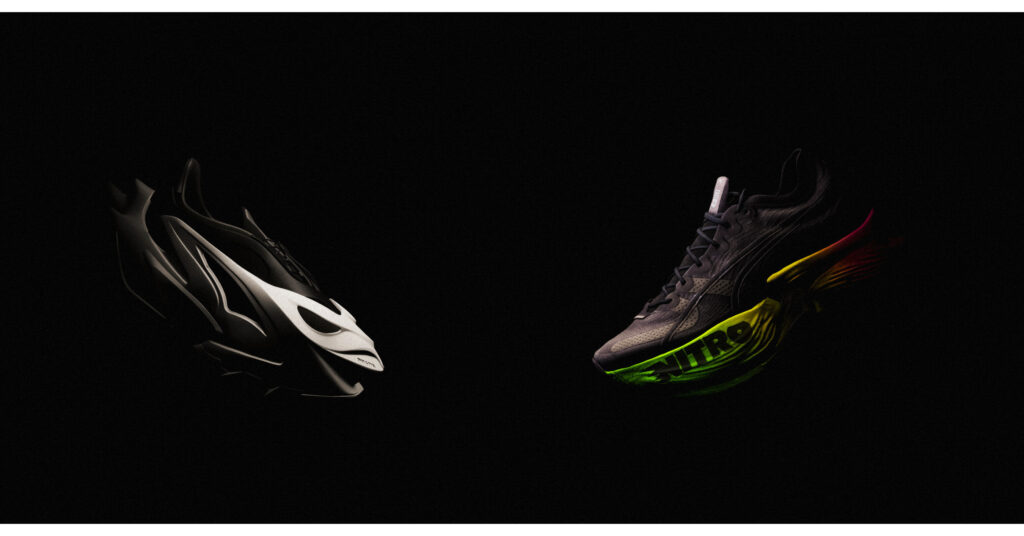 Indeed, Puma is announcing launches of a metaverse experience through a website, Black Station, and a collection of NFTs. These tokens can be exchanged for limited edition physical shoes.
The German manufacturer presents its Black Station "as an immersive and interactive place to experience the future of the brand". This 3D world should allow Puma to connect consumers with "various web3 activations" expected from 2023.
The site, described as a metaverse, is online. As Puma explains, the visitor logs in "in a hyper-realistic digital lobby with three distinct portals. The first two can be borrowed since September 7.
To get their sneakers, the owners of these tokens will be able to burn their NFT, but only at the end of the Futrograde show. What about the third and final portal of Black Station? It will allow access to "the entrance to the digital metaverse of the NYFW fashion show".
Virtual visitors to Fashion Week will be "immersed" in a digital version of the show using the Unreal Engine 5 graphics engine. The opportunity for them to interact with the pieces of the collection.