Dubai is one of the seven Arab Emirates and is located in the Gulf, which makes it an ideal destination for tourism. Crypto enthusiasts will also enjoy and can spend their crypto in the town. Let's discover Cafe Bake N More.
Bake N More customers can pay for and enjoy their fresh baked goods with crypto without incurring any transaction fee.
A city with multiple facets, with on one side the modern Dubai and its huge infrastructures and on the other side the Old Dubai, its souks and its traditional boats.
Dubai is in a way the capital of all possibilities: spend a day in a giant aquarium, go on a 4×4 adventure in the desert, ski in a shopping mall, climb the highest tower in the world, relax on a beautiful beach, sleep in a luxury hotel or in a traditional tent or why not simply drink a coffee at Le Café Bake N More and pay by crypto.
Bake N More is a paradise for crypto enthusiasts
At Bake N More, customers can pay for and enjoy fresh baked goods with cryptos without incurring any transaction fees.
Bake N More will serve freshly made breakfasts all day, brewed coffee, breads, baked goods, salads and unique sandwiches. The Bake N More facility is equipped with a state-of-the-art, 24-hour semi-automated production line and has the capacity to produce high volumes of products for coffee partners.
Mohammad Al Hammadi, owner of Bake N More, said:
Our society needs to transition away from unhealthy food filled with preservatives, artificial flavors, and emulsifiers, so we decided to improve the food space by sharing our fresh and healthy products with our community. We lovingly bake a wide variety of breads, pastries, slices of all kinds, muffins, macaroons, brownies, and more, while insisting on the best ingredients and quality products.
He added:
Our executive chef, David Croiser, a French award winner, brings over 25 years of experience, he believes that tasty food should not be unhealthy, so we have invested in the best ingredients and skilled human resources who work in synergy to ensure that we provide the highest quality product with the best customer service. We are thrilled and privileged to welcome our business partners and customers to our café and serve them with our fresh, hot food from the oven.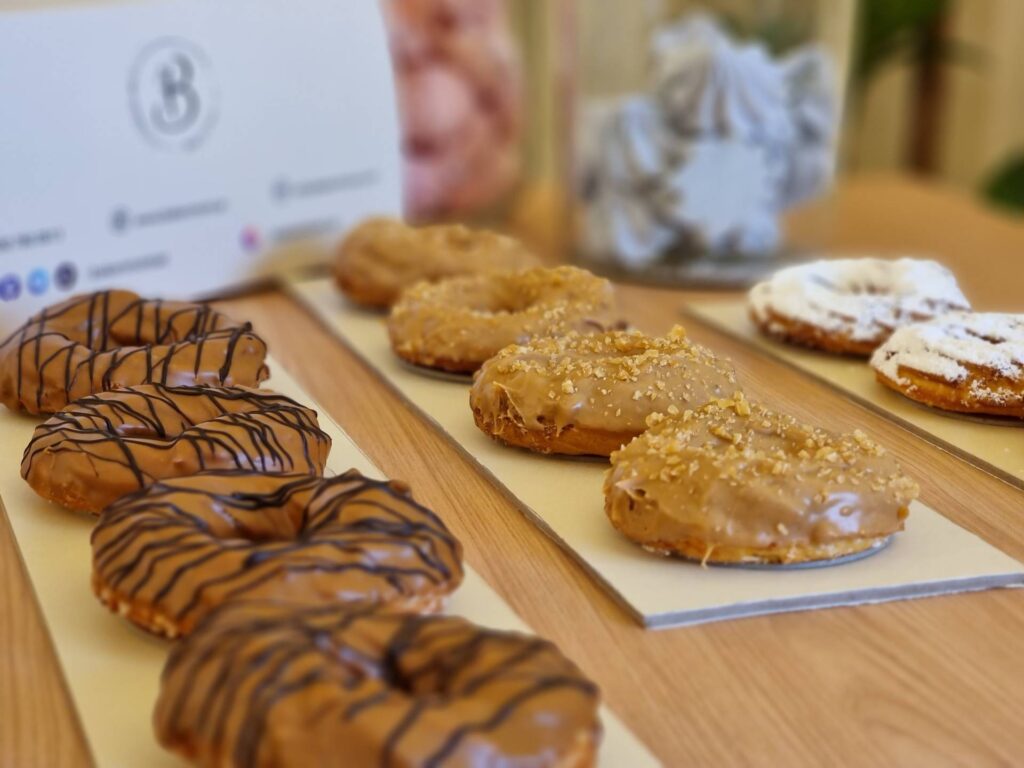 Paying in Bitcoin with zero transaction fees is possible at Bake N More
The contemporary cafe's open-source payment platform is managed by Mixin Network which allows customers to pay for their purchases with Bitcoin, Ethereum, Tether and 3 other major cryptos.
All existing payment methods like cash, cards and online payments are accepted. Mixin Network is a lightning fast, decentralized web3 platform that brings speed and scalability to the blockchain and allows blockchains to gain trillions of GST, final confirmation in less than a second, zero transaction fees, enhanced privacy and unlimited scalability.
Delighted with their collaboration with Bake N More, Meng Chan Shu, global ambassador of Mixin Network, said, "Mixin Messenger is not just a normal chat app, it's also a decentralized crypto wallet that is connected to 41 public chains with more than 2 billion USD in assets.
It is also lightning fast in transferring tokens and has never been successfully hacked in the last 4 years. With no gas charges among users, this is a solution that can help Bake N More unlock the copious benefits of a payment system that is secure, fast and simple."
Bake N More is here to serve the needs of a customer base that loves healthy, fresh food that tastes great. Apparently, cryptocurrency fans are in for a treat! And what are you waiting for?