Working remotely allows for increased flexibility and autonomy for employees.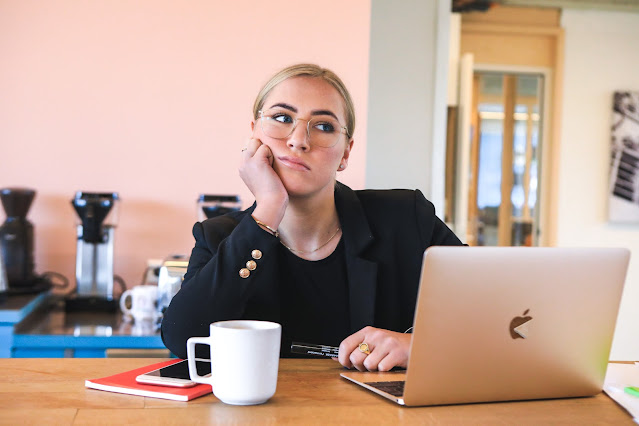 Image Source : Unsplash
Remote work is the practice of employees doing their jobs from a location other than a central office operated by the employer. A remote employee is then someone who is employed by a company, but works outside of a traditional office environment.
Therefore, we live in a time of many opportunities for professionals in many careers, remote jobs are increasingly popular, and some data say that professionals need to organize themselves and obtain different routines to improve productivity in remote work.
Technology such as videoconferencing software, collaboration platforms, and cloud services keep people connected and allow them to have meetings and complete projects from anywhere, anytime.
Some startups in the crypto industry are open to decentralized, remote jobs and this works very well, of course, independent professionals are always guided on the best ways to optimize their work method constantly.
Do not miss the following 10 remote crypto jobs :
Here are the 10 cryptojobs of this week , break your leg !
Senior Software Engineer (Blockchain, Layer 2) [REMOTE] at Braintrust
Braintrust is the only network that gives in-demand talent all the freedom of freelance with all the benefits, community and stability of a full-time role. As the first decentralized talent network, our revolutionary Web3 model ensures the community that relies on Braintrust to find work are the same people who own and build it through the blockchain token, BTRST.
So unlike other marketplaces that take 20% to 50% of talent earnings, Braintrust allows talent to keep 100% of earnings and to vote on key changes to improve the network. Braintrust is working to change the way freelance works – for good.
Technology Stack
Blockchain : Ethereum ( Solidity )
Backend: Node.JS
Infrastructure: AWS (API Gateway, CDK, Lambda, SQS, Dynamo DB)
Front End: React webapp deployed on Vercel
CI/CD : Github, Github Actions
Collaboration: JIRA, Slack, Gitbook
Product Manager at PHANTOM
Drive product strategy by bringing a deep understanding of user and ecosystem needs, opportunities, and pain points
Collaborate and coordinate with engineers, designers, and other stakeholders in order to ship delightful experiences
Identify innovative solutions to improve crypto UX for our users
Lead and participate in planning meetings and provide advice and guidance on the direction of new features
Incorporate qualitative feedback from user research and support tickets, as well as both offchain and onchain data (ex. Dune, Nansen)
Senior Web3 Front End Developer at Kodex
Fully remote
Paid weekly
Choose your hours
Negotiable salary based on workload, equity options possible
Crypto or USD payments
Previous Web3/Dapp experience, ideally for a NFT platform or DeFi protocol
Proficiency in Javascript/Typescript, Solidity, Web3 APIs
STUDENT EMPLOYEE – MARKETING ASSISTANT at corpus.ventures
You will assist in all marketing-related topics and actively take on tasks such as
research work,
support in the writing of press releases,
Mailchimp operation,
"feeding" our online media,
creating presentations and marketing materials,
participation in important project meetings,
support with campaign development and management.
Head of Community Engagement at corpus.ventures
The ideal candidate has a proven track record in developing tailored strategies and managing communities, spearheading community engagement programs, and working cross-functionally to ensure all activities are consistent with our brand standards.
Articulate the mission and technical concepts to both developer and non-dev audiences.
Connect with our communities, generate meaningful engagement that drives growth and raises awareness of corpus.ventures' mission and initiatives.
Build out a calendar of tailored content, live experiences, voice chats, town halls, community meetups and peer-to-peer events to spread the word about corpus.ventures.
Be an internal advocate for users to ensure we know what is happening with our community and are finding solutions to their needs and problems.
Communications & Activism Director (Network State) at Status
Develop and lead the overall communications strategy of the Status Network.
Work alongside our Creative Director to help craft and define the overall brand strategy of the different projects that comprise the network.
Communicate the policies and public positions of the network.
Embed the network into culture through creative communication, and an understanding of internet subculture.
Draft engaging language to be used in blog posts and web pages that clearly convey our goals and entices others to participate.
Serve as team leader and subject matter expert to develop and recommend grassroots advocacy campaigns to inspire and create stronger bonds between community members and the network.
Develop energetic and on-brand content that stands out and delivers our core messages – with a unique, personal liberty-based approach to solving the problems that exist in big tech.
Set guidelines and parameters for our marketing teams so they can execute upon campaign ideas at a tactical level that fit within the strategic goals of the network.
Develop communications strategies that are open, participatory, and community-centric, and fit within the open source ethos of the organization.
Mentor and lead all other members involved in communications within the organization.
Investment Analyst (Crypto) at Status
Research the market and identify new investment opportunities, both including tradeable tokens and early-stage VC-style investments.
Gather information from industry experts.
Research, analyse, evaluate and present promising projects in the crypto scene, including layer 1 networks and applications on various blockchains.
Research and analyse different return-generating strategies, including levered and non-levered yield farming, option strategies, staking, and arbitrage.
Maintain relationships with peers in venture capital firms.
Screen for deals, conduct calls with management teams, and prepare call notes.
Conduct background checks on the management of the target projects.
Prepare investment memos.
Compile and present regular treasury reports, and forecasts to the management.
Blockchain Writer at Footprint Analytics
Digging deep into trending crypto headlines;
Finding emerging trends in the blockchain technology and applications;
Analyzing blockchain projects' fundamentals;
Writing high-impact articles.
Head of Product at Clubrare
Strategic planning and management of the entire product team.
Translate business goals into innovative, creative and engaging product experiences.
Establish goals and target metrics that design decisions can be mapped to.
Lead a team of Product Managers in a motivating and supportive manner and keep the team on top of the latest techniques and tools.
Defining alignment with the vision, strategy and roadmap of ClubRare
Definition and monitoring of the company relevant KPIs and control of the measures to achieve the objectives set for the product management team
Motivate and achieve steady improvements in your area
Build strategic partnerships and lead necessary contract negotiations
Possess the ability to translate complex relationships and solutions into understandable and visual representations and strategies
Product owner at bloxxy Limited
Bloxxy Limited is a blockchain tech company, developing innovative NFT applications and market places
Responsible for innovation and end-to-end launch of products.
Collaborates with stakeholders to co-develop a roadmap and drive products and features from concept to launch in a fast-paced environment.
Works with cross-functional teams and various stakeholders, including analytics, design/user experience, engineering, and user enablement.
Turns data insights into products with actionable outcomes to the ultimate customer.
Works in an Agile environment and continuously reviews the business needs, refines priorities, outlines milestones and deliverables, and identifies opportunities and risks.
Partners with stakeholders and customers across the organization to inform the product vision, strategy, features, and prioritization.
Develops, owns, and executes product roadmap.
Works with user-focused departments to define the self-service user experience, support, and monitoring for customers.
Partners with sales departments to define the user experience for internal GCS users, including support and monitoring.
Translates product roadmap features into well-defined product requirements including features, user stories, and acceptance test criteria.
Get the latest Trending Cryptocurrency, Blockchain, Metaverse and NFT News on Trending Crypto News Magazine.