A marketing professional is responsible for the image of the brand and will approach customers to sell products or services.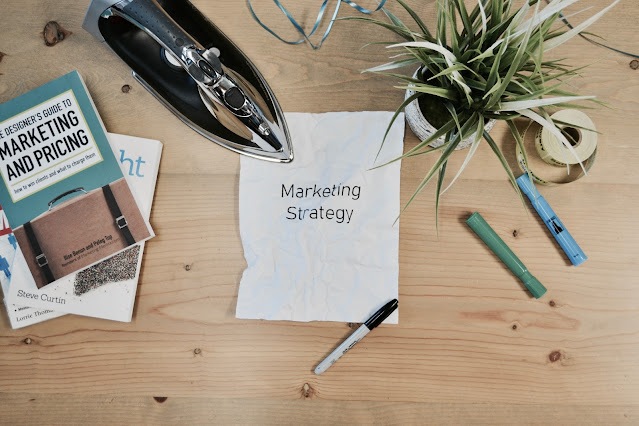 Image Source : Unsplash
He or she follows a strategy that is given to him or her and that is specific to each company. They may also be responsible for developing that strategy.
Attentive to the evolution of the market and the information collected in the field, the marketing manager carries out specialized marketing analyses.
On the other hand, since the creation of Bitcoin in 2009, cryptos have been booming. This phenomenon has led to the creation of new jobs. Indeed, skills are required in the field of blockchain, encryption or security. Virtual currency talents are currently in high demand by employers.
Examples of popular cryptocurrency jobs also include the marketing sector.
Do not miss the following 10 marketing crypto jobs :
Here are the 10 cryptojobs of this week , break your leg !
Community and Social Media Lead at ORBS
Passion about crypto, DeFi, and NFTs!
Extensive knowledge and experience in managing crypto community channels like twitter, discord, telegram, etc.
Deep understanding of crypto culture, memes and latest trends
Be innovative – apply unconventional and creative thinking
Fluent oral and written communication abilities in English
Remote work self-discipline and work ethics
Bonus:
Previous work experience in similar roles with known crypto projects
Chad level awesomeness on social media, specifically CT
Networking and reputation in the crypto space
Benefits:
Remote work
Flexible hours
Competitive base fiat salary plus benefits and token upside
Love and adulation of the Orbs community
Senior Sales Executive at Ramp Network
Exploring new markets with the help our Business Development Team
Finding the decision-makers and reaching out to them
Warming up and nurturing the leads and critically assessing their LTV based on your expertise and market predictions
Drawing personalized business cases for our customers
Explaining the benefits of Ramp in a consultative way
Developing and implementing pricing models to streamline the closing process
Handling the negotiations and closing deals,
Managing the sales pipeline and upholding the good practices in the CRM tool (Hubspot)
updating Sales Materials and any other resources required to help you close the deal
Working closely with different teams (legal, product, account management, marketing) to make sure the deal is moving forward and there are no roadblocks (or that the designated team is working on them)
Sales Associate at UniCrypt Network
Generate sales leads for ILOs, liquidity locks, vesting, and farms/stakes to meet UniCrypt sales goals
Coordinate with UniCrypt sales team to generate new business for presales, farms and liquidity locks
Cold calling customers for new business development activity
Support and assist customers with new project development, LP lock/vesting, and token farming.
Perform other essential and related duties that may be required
PR Manager at EAK Digital
To lead the PR team by example, consistently looking for new tactics and ideas of how to produce better media coverage for EAK Digital's clients.
Responsible for the performance of the PR team, ensuring that each PR team member is achieving their goals and objectives and a positive work environment for the PR team.
To keep clients informed of the latest PR opportunities and to respond to client requests in a timely manner.
Ensure the maintenance of documentation for tracking project PR progress, ensuring all PR related materials are correctly referenced in each clients project book.
To consistently secure PR Coverage on major publications and to build continuous new relationships with journalists.
Organize and host daily meetings with the PR team to discuss the latest breaking news, trends and insights that could be used and leveraged to feature EAK Digital's clients in the media.
To concept new partnership opportunities with media and EAK Digital's brands (EAK, Istanbul Blockchain Week and BlockDown) that provide EAK Digital with exclusive benefits/opportunities.
Attend and make a major contribution to any online/offline client kick off calls/workshops
To write high quality press releases, draft article and opinion editorials for EAK Digital's clients.
To craft unique PR campaigns and story ideas for potential new client pitches and existing EAK Digital clients.
Web3 & DAO Marketing Manager at CRASTONIC Ltd
Work full time remotely or in person
Research direct/in-direct competitors, service, project, analyze their strengths/weakness, and provide our USP.
Investigate user's interest, pain point, and identify the needs based on the customer journey
Create overall marketing strategy, activities, plan, design token economics, set KPI and monitor
Build community and operate all kinds of activities such AMA, online/real event for growth
Branding, PR, make partnership with business partner & crypto ventures/service providers.
Catch the latest crypto, web3, NFT related conference information and hold a booth for promotion
Digital marketing such twitter, discord, telegram in mixture with video, banner marketing
Manage & execute Contents marketing, and copy writing
Collaborate with BizDev, PdM, UIUX designer, and Dev teams to meet specification needs in line with business objectives.
Work closely with CEO and teams to meet specification needs in line with business objectives. ️Provide feedback from the market/user to improve our product and pursue successful customer value experience.
Lead & manage marketing team to be hired in the future and propose innovative idea from marketing/our target user point of view
Marketing & Growth Lead (Co-Founder) at AnorakDAO
Develop a cohesive marketing strategy that will allow Anorak to identify its core demographics and target advertisements to appeal to a diverse group of Web2 and Web3/P2E/GameFi audiences.
Improving our company's overall marketing and advertising plans, including objectives, key results, analytics, and measurement to communicate tasks to the team and deliver results.
Develop and lead on the execution of individual ads or marketing campaigns.
Collaborate with tech, product, creative and community teams to integrate our brand narrative, product positioning, and messaging with all aspects of the user experience.
Drive exciting and innovative marketing initiatives to acquire new users.
Crypto Copywriter / Content lead at Ledgerlink Labs
Fullscope analysis of the current state of a project/business
Assistance with Ideation
Defining value propositions and value capture mechanisms (through token economies/ NFT's/ Fee structuring, defi mechanisms,…-
Defining System Architecture
Product Development (we have dedicated Developers to assist existing teams)
Go-to-market Strategies
Marketing Strategy (for Execution we rely on our partners and or clients)
Legal Compliance
Partnership Management
General advisory & growth support
Structuring of Fundraising Rounds
Digital Marketing Manager at Murasaki B.V
Designing and overseeing all aspects of our digital marketing department.
Developing and monitoring digital and influencer campaigns and budgets.
Planning and managing our social media platforms.
Preparing accurate reports on our marketing campaign's overall performance.
Working with the team to brainstorm new and innovative growth strategies.
Overseeing and managing all contests, giveaways, and other digital projects.
Content Marketing Manager at CertiK
Own the content marketing strategy, including writing blog content, general copy and bylines, as well as building security newsletters and media alerts.
Perform content lifecycle strategy and evolution, including content planning, authoring, editing, testing, and improvement, personna to content mapping.
Create content for developer and supporter communities for CertiK community channels.
Create rich and engaging content to drive audience engagement growth, develop value positions, messaging, and storylines.
Head of Marketing – Remote at Premia
Understands Google analytics, SEO, Social Media (especially Twitter)
Growing online communities
Able to write in an informative and compelling writing style for various Medium articles for the community
Coordinating with professional Public Relations and Marketing Firms
Plan and produce thought leadership, press, and partner engagement events
User acquisition in the crypto space
Branding and content strategy