Cryptocurrency and blockchain jobs are exploding. The field has created thousands of job opportunities for people from all professional backgrounds. From crypto startups to the Bank of England or JP Morgan; all have already posted blockchain-related job?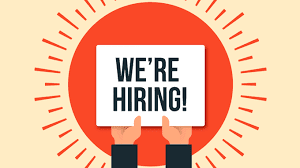 Image Source : sme4space
In order to help you, Trending Crypto News weekly rounds up 10 bitcoin, blockchain, metaverse, NFT jobs.
Here are the 10 cryptojobs of this week , break your leg !
Sr. Blockchain Engineer at Alaeris
Experience: 5+ years of professional JavaScript/TypeScript development experience, with at least 3 of them being hands-on with Node.js on Medium-to-Large blockchain or other Applications.

Report to CTO (Ex-CTO Storj Labs) on developing L2 Alaeris application.

Programming languages: JavaScript / TypeScript

Frameworks: Node.js, Fastify, Hapi, TypeORM

Databases: PostgreSQL, SQLite, LMDB

Languages: English
Senior Back-end Developer (TypeScript, NodeJS) at The Giving Block
5+ years of experience as a back-end developer with at least 2 recent years of experience with NodeJS.
Solid knowledge of OOP, System Design, SQL Databases, Web Application Security.
Experience with TypeScript.
Excellent communication skills in English.
Optional: Interest in blockchain, cryptocurrency and/or nonprofits.
Web3 Senior Backend Developer (Go, Solidity) at Clarity Protocol
5+ years of backend development experience
Experience in smart contract development, Cosmos SDK and Solidity
Knowledge and interest in crypto projects covering areas such as DeFi, NFTs, and DAOs.
Great attention to detail
Organizational skills
An analytical mind
Having good knowledge of Algorithms, Data structures, and Networking
Experience working in a collaborative team environment
Clear and concise written and oral English communication skills
An excellent team player and humble
Having good problem-solving skills
Growth Marketing Manager at Wyre, Inc
Have 5+ years' experience of working in a growth/marketing function with a track record of delivering success (ideally for a tech company or start-up)
Proven track record of driving demand, growth and revenue
Have B2B2C marketing experience at an early stage company
You have a growth mindset – fast-paced, with continual experimentation and agile thinking
Being data-driven and perform analysis of data to tell a story, drive campaigns and experiment with growth
Experience of paid search, paid social, email marketing and content marketing
Passionate about crypto and financial technology
Social Media and Content Lead at Wyre, Inc
5+ years in a social media or community management role
Must have some experience coding, if only on a small application or for personal use and/or education
Experience collaborating with community, partners, customers and team to deliver narrative-driven short and long-form content on social media, blogs and media platforms
Experience with Google Analytics, Excel, Paid Ads
Willingness to learn what you don't already know
A strong knowledge of the crypto ecosystem, strong Twitter game, confident and professional tone
Experience working in blockchain in a social media and/or community-building role
Excellent written and spoken communication skills in English
Ability to work remotely, autonomously and take initiatives
Experience using social media management tools (Hootsuite, Hubspot, Buffer)
Digital Marketing Specialist at Glow
Organizing content creation that's shareable cross-channel
Communicating value propositions and creative messaging of products
Managing external communications channels
Identifying and nurturing opportunities with media outlets
Liaising with partners to identify marketing collaboration opportunities
Product Designer at mStable
Contribute to a leading product in a cutting edge area of technology and finance
Be valued for your contributions, in a results-driven way
Receive competitive compensation and generous token allocation in $MTA
Liaise with other leading DeFi projects on integration and collaboration
Get together in inspiring locations to build, meet and have fun at company offsites
Senior Product Manager at Aave
5+ years of proven experience working as a Product Manager.
Technical background is a strong plus.
Ability to work in a fast-paced environment that requires quick but informed decision making, primarily upon the launch of products.
Interest in DeFi and Web3 is key alongside a passion for building and creating at the forefront of the exciting technology that comes with it.
Superior multi-tasking and time management skills.
You have built and shipped Web2 products at scale
Keen ability to understand technical information of a complex nature.
Bachelors degree in a technology or business-related field
Self-motivated team player with the ability to work in a fast-paced environment and flat organization.
Copywriter at Aave
Write and publish content across platforms
Provide and manage a content scheduling plan
Complete writing projects on deadline
Research topics, so content is accurate
Embody the voice of various products in the Aave Companies
Work closely with the technical writer, communications manager, and social media manager to ensure consistent brand voice
Innovate and offer new ideas
Director – Crypto Sales & Partnerships at BVNK
Experience – 5+ years sales/business development
Track record – successful track record for building sales teams, managing relationships and closing business
Experienced in successfully managing multiple projects at the same time
The successful candidate must have relevant experience in the crypto industry with existing relationships and contacts